The Law Offices of Barry L. Gardiner, Esq.
• • • • • •
New Jersey | New York
About Us
---
The mere mention of finances and money in the context of aging, death or disability often unleashes a wide range of uncomfortable emotions. Most people have great difficulty confronting these emotions, particularly as they relate to deeply personal matters. This reluctance frequently prevents individuals from planning for the inevitable, thereby forcing loved ones to "sort it out at a later time." Over 70 percent of Americans do not have a formal estate plan. Without proper estate planning, estates of loved ones are often subjected to a wide range of vulnerabilities.For more than 21 years we have been assisting individuals to effectively plan for the future. As a boutique law firm, we are committed to a highly personalized, client-centered approach that provides comprehensive and confidential services that safeguard each client's lifetime of accomplishments and goals. We develop a lifelong relationship with our clients to ensure that their estate plans remain consistent with their changing financial and personal circumstances as well as frequent changes in the tax laws.
Our holistic approach to helping families considers real-life issues affecting forward planning such as divorce, second marriages, special needs children, business succession planning, corporate law, creditor concerns and passing on family traditions and values that are often overlooked by professionals who do not possess appropriate expertise.
Estate planning, for both large and small estates, is much more than simply drafting a will and leaving property and valuables to heirs. It involves intricate tax and legal planning as well as creation of documents and instruments necessary to secure financial viability in light of unforeseen events. Our experience runs the gamut from asset protection to business succession plans to estate administration.
We take the time to carefully analyze the "big picture" with you, posing critical questions and offering expert guidance to thoroughly resolve important issues about your estate. Since no two clients are alike, our practice is highly customized, taking into account the unique goals, needs and circumstances of each client. The complexities of changing tax laws and diversity of assets make sophisticated estate planning essential for everyone. Please do not hesitate to contact us at any time.
Contact the Law Offices of Barry L. Gardiner, Esq.
Call Barry L. Gardiner, Esq. at (201) 678-1323 or contact him online to schedule your appointment.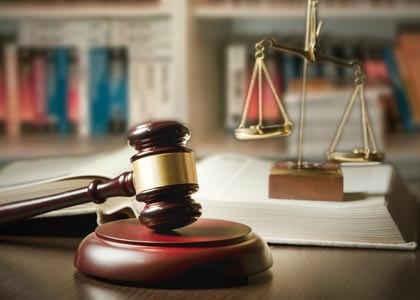 ---
TAGS:
tax attorney New Jersey
tax attorney New York
will lawyer New Jersey
will lawyer New York
trust attorney New Jersey
trust attorney New York