Preparing a Will
• • • • • •
Last Will in Testament NJ
Your Last Will and Testament
---
You're unsure how to write a will, but you know you need one. Barry L. Gardiner, Esq. is an experienced estate lawyer who can guide you through the process. A last will and testament is essential at every stage of your life. Your living will sets the parameters for medical intervention should you become incapacitated. This assures that when you are most vulnerable, your wishes will be honored.
Your last will and testament provides the opportunity to distribute your property, establish care for your children and otherwise express your wishes upon your death. A will is necessary if you intend to leave property to a person or entity other than a blood relative, such as a domestic partner, a friend or a charity. If you die without a will, the court determines how your property is distributed, who cares for your children and even what happens to your pet – making decisions that might not reflect your desires.
Barry L. Gardiner can draft valid wills that ensure your intentions are honored.
Changing Your Will
---
As your life changes, so might your estate plan. You may need to update your will throughout your life. Attorney Gardiner drafts valid codicils that address changes in your financial situation, marital status, number of children, philanthropic interests and general lifestyle decisions.
Do You Need Help Creating a Will?
Call Barry L. Gardiner, Esq. at (201) 678-1323 or contact him online to schedule your appointment.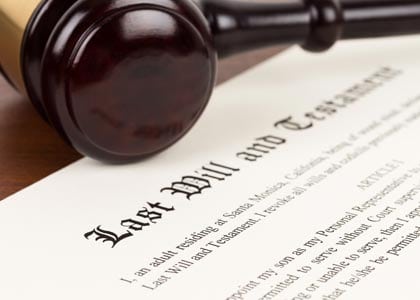 ---
TAGS:
last will & testament nj
how to write a will
how to make a will